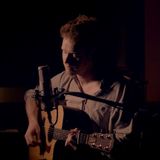 Comunidade
OuvintesOliveiraalvesjose9 e outros 185 ouvintes





Fã-clubeTim Neville e outros 6 fãs





Release
With shades of yesteryear and passion only a 6 foot tall ginger can possess, storyteller Jack Rayne depicts the mountainous highs and heartbreaking lows of the day to day in the most beautiful of ways. Boasting one of the most captivating voices on the Australian east coast, the Sydney-sider has graced audiences nation wide with his authentically raw live show. Rayne combines the traditional rustic nature of roots/Americana music with a unique vocal flair, creating a sound that is all his own. Rayne has the ability to tell emotional tales without sacrificing musicality, especially when he surrounds himself with some of the finest young touring musicians in the country to form the Jack Rayne Band.

Blue Eyes.

Sydneysider Jack Rayne presents his vulnerable nature once again with his latest single Blue Eyes. Leading with warming piano accompanied by crisp acoustic guitar Rayne shares his tale of a love not told, and subsequently a love long lost. His rich vocal and engaging storytelling draws a spine-tingling emotion that we've come to love from the young folkster.
A young love is often all-encompassing, and Rayne delves deep into this tale in his trademark way. Can a love that is not spoken be a love that is true? Can a young heart share itself the way that it should? Many of these questions we can all share through personal experience, and Jack is no different. With waving strings flowing underneath melodic piano and rhythmic guitar Rayne places his hair raising voice on top to bring to us what we know and love, an emotionally raw story too strong to turn off. From start to finish this melodic heartbreaker will bring you back to times of heartache and times of bliss in the most beautiful of ways.
Come the 22th of June all eyes will be watering, so be sure to be the first to say you heard it. No-one loves heart ache just the same as we all love pure joy, and if Blue Eyes doesn't drag you from one emotion to the other in a way you haven't felt before then not much will. Prepare the tissues, because Jack Rayne has delivered in sparkling fashion once again.